Telephone Systems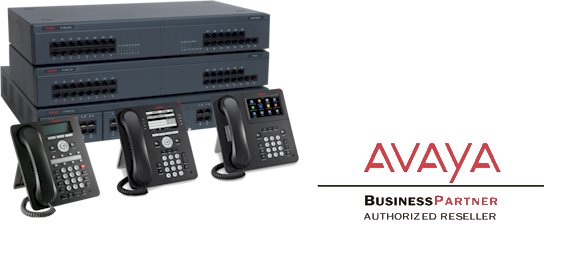 Avaya is the market leader for small and midsize companies. The Avaya IP Office system can grow from two stations to one thousand in multiple locations. The IP Office system will work well in a home office or a Corporate Office as it can be configured to meet the needs of your business.

IP Office voice services support traditional analogue CO Trunks, or professional grade PRI and SIP Trunk services. IP Office supports digital and IP based telephones as well as traditional analogue station ports.

Avaya IP Office can provide converged voice and data services that will deliver customized solutions for your business needs. Ease of use, simplicity of design and cost effective investment has made Avaya the winner of the best product according to Internet Telephony magazine.

Avaya protects your company's investment by providing software upgrades and migration of system components to the newest releases as they become available. The system supports a wide variety of digital and IP telephones, as well as many expansion module options.

The tools Avaya IP Office platform can provide include integrated messaging for voice, fax, and e-mail, Call Center functionality and management, remote site connectivity for single users or a large staff, VOIP services, desk top Video services, and integration with your company's IT infrastructure for enhanced features and productivity.